Update ... Summer, 2013
Each year the children have 10 weeks of summer vacation. My parents will join us for a few weeks. We'll rent a lake front cottage for another week or two, go camping and spend lots of time in the garden, or down by the Ottawa River. The river is a few blocks from our house, as it runs east for 10km or so, into the centre of the city. Sometimes we'll cycle along the river. Other times, Morrie, Nate and Alex will fish. Or we'll wade in the shallows at Britannia or Westboro beaches, where the river slows and sand is deep and soft.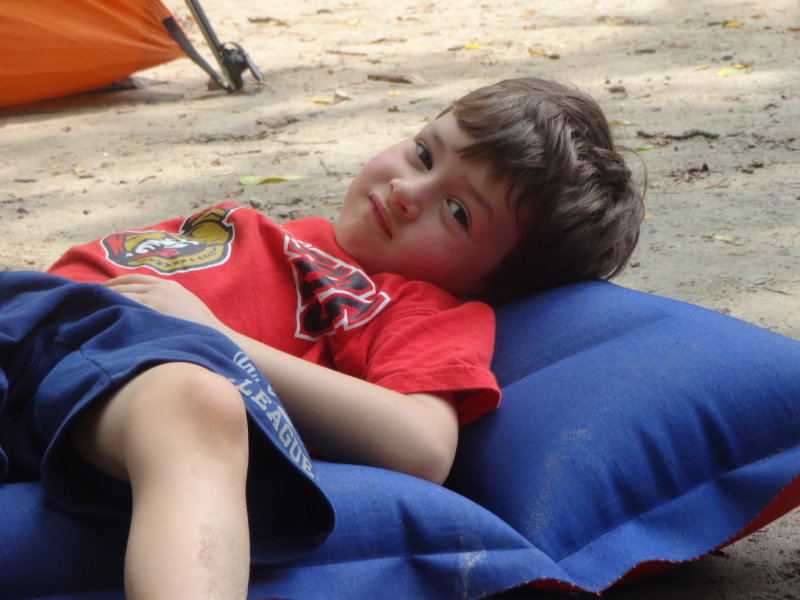 Alex camping at Lac Phillipe, in Gatineau Park. First week of the summer holidays, 2013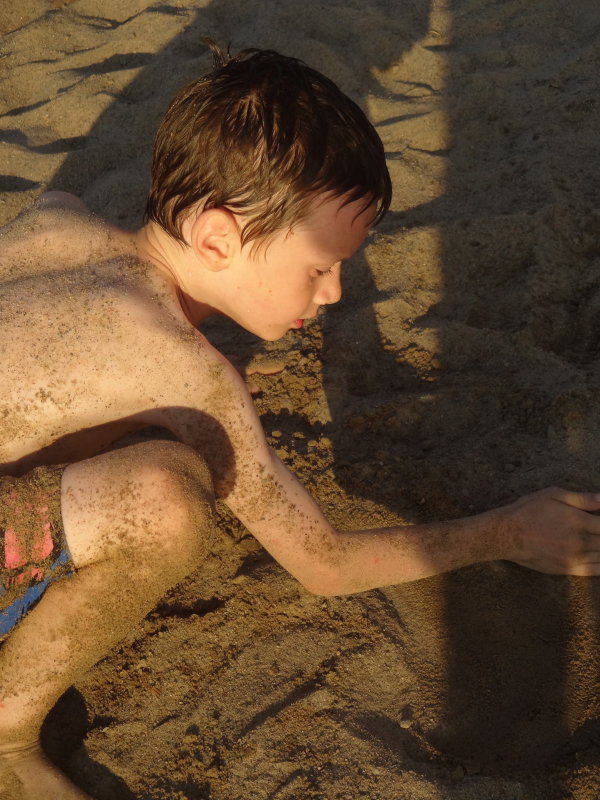 Nate enjoying the warmth of the sand, following a swim. An evening picnic at Britannia Beach in July 2013.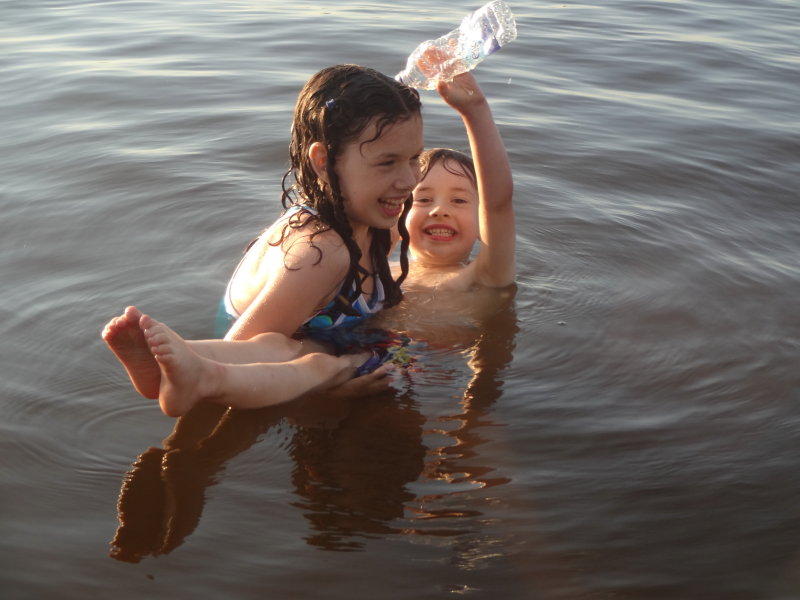 Alex adores the water. He has spent hours in local paddling pools, in lakes, in rivers, in the English sea, and even in the Pacific ocean. He can swim for a few metres underwater, but can't float for more than 2 seconds. In a hotel pool in Toronto he showed me his technique to move longer distances in the water. He would crouch down, before jumping up out of the water to grab another lungful of air, then he continued walking along the bottom of the pool, until he reached the other side. Anna can float very well and uses a more traditional technique in her laps.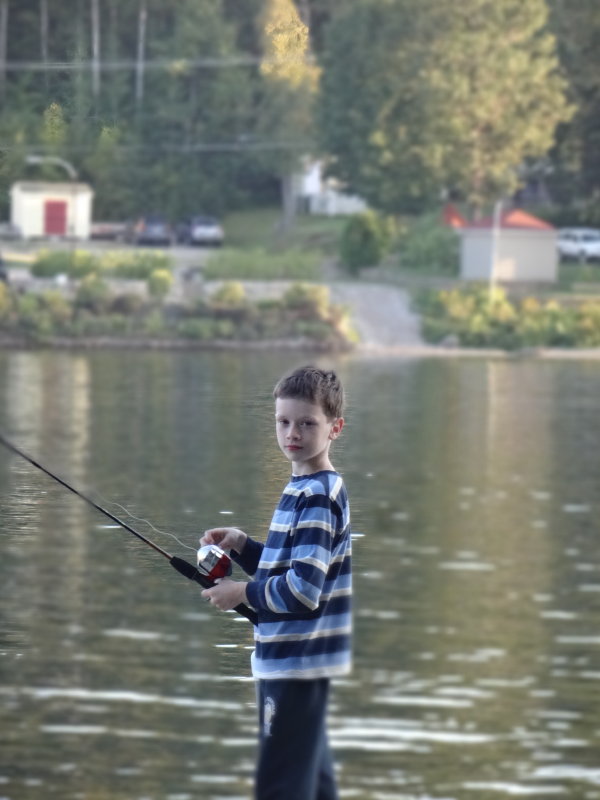 Often, Nate finds the water rather too cold. His early interest in fishing has continued. Here he casts from the dock at Lac Simon, in Quebec where we rented a beautiful cottage for a week with my parents, August 2013.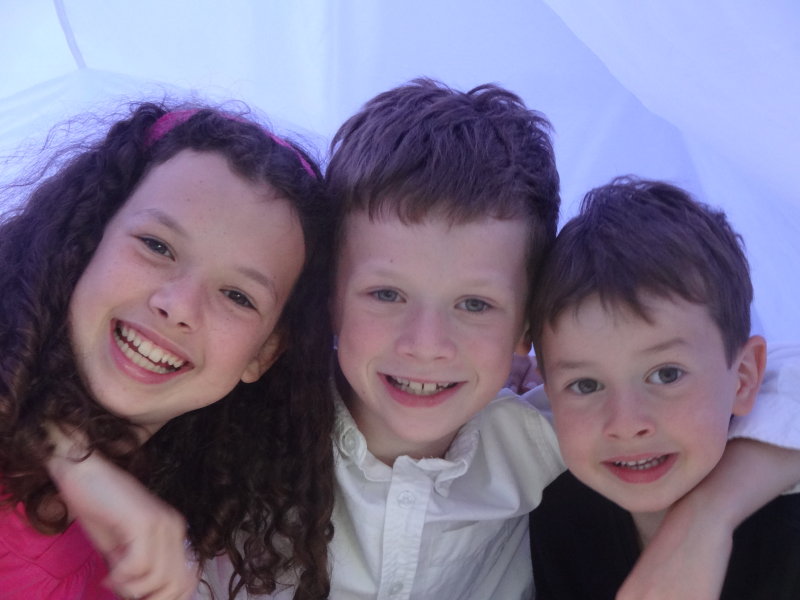 Anna, Nate and Alex are playing in our old 2-man tent, pitched in the backyard. We're preparing for our final weekend of camping before school starts in September.