Update ... Snow, 2012/13
Snow falls in Nov, Dec, Jan, Feb and March in Ottawa. Snow is how we define winter.
Although Anna and Nate downhill ski each weekend during January and February, they still love to go tobogganing. We often use the hill at the end of our street. Anna at the top of the hill at the Arboretum, 24 December 2012.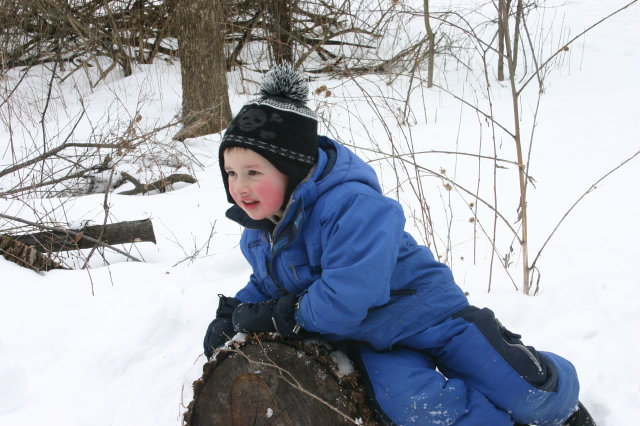 We have fall coats and spring coats. Instead of a winter coat, we have snow suits, boots, waterproof gloves, neck warmers and tuques. Alex walking by the Ottawa River, January 2013.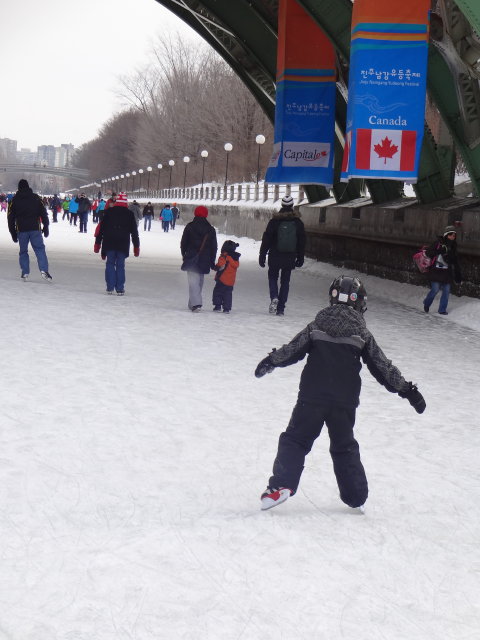 Rideau Canal, which runs through the centre of the city, freezes and becomes the world's longest ice-skating rink. Nate moving fast, February 2013.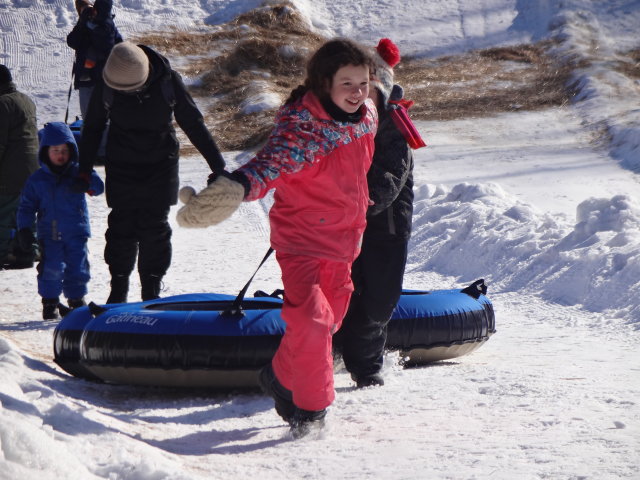 Anna in the lead at Winterlude - an ice festival in February 2013.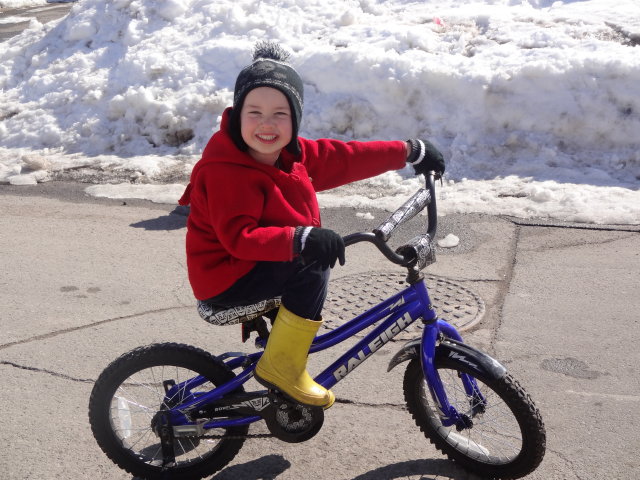 The snow banks, along the side of the road, take the longest to melt. Alex on his bicycle, March 2013.