Destination ... Vancouver August 2003, Page 2
It was fantastic to be able to catch up with Mindy and meet Derrick. They took us for a walk through the UBC endowment lands. After being in London for so long it was refreshing to walk through a bit of wilderness. Of course its not complete wilderness by any means, but at least its a bit of forested land that has never seen development. They also took us to a nice Japanese restaurant which I can't remember its name, but we now know Anna likes sushi.
A favourite destination for both locals and tourists is Granville Island. It's not really an island, I don't think, maybe a small peninsula or something. It has a truly extensive market with everything from vegetables, breads, meats, fish, crafts, food stalls, the list goes on an on. We spent ages there primarly because there's a lot more than just the market. There are children's playgrounds, performers, and nice walks around its edge, like a boardwalk.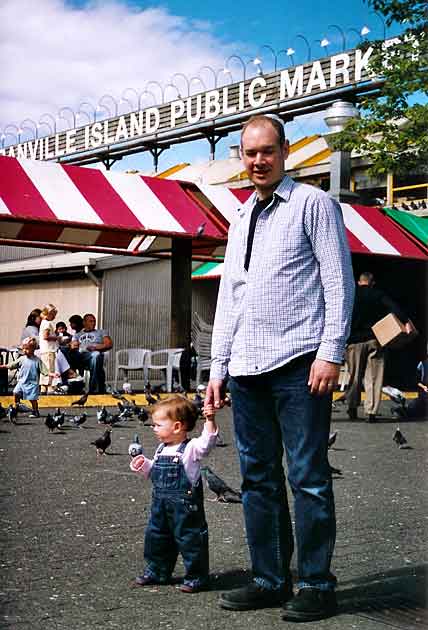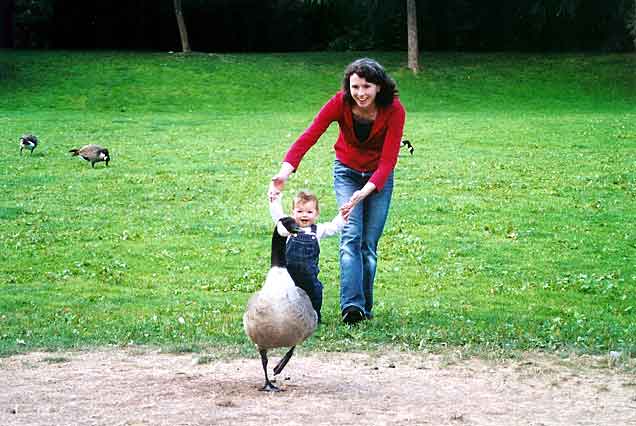 Some of the other memorable sights were the trip on the SeaBus to Lonsdale Quay, the view from Harbour Centre and Grouse Mountain (the only place on the North Shore not closed due to fire risk), the inspiring public library and the famous Canada Place. But most of all it was great to be able to spend so much time with Anna.
It was really nice being able to stay at Hessie and David's place. Their house was ideally located, close to town, close to the busses. Plus they had the most beautiful view of Vancouver from their living room.