Destination ... Vancouver, August 2003
For part of our annual holiday we spent a week in Vancouver. We were staying at our Aunt Hessie and Uncle David's house a stone's throw away from Granville Island. Vancouver is a beautiful city with lots to do in and around town. While we were there BC had a very high fire risk which meant we didn't get to see as much of the rugged wilderness as we would have liked. On the other hand we did manage to catch some pretty memorable sights.
One of the highlights of Vancouver is Stanley Park. We rented a couple of bikes from Spokes, one with a baby seat for Anna, and did the seawalk trail. We stopped along the way to play in the water park.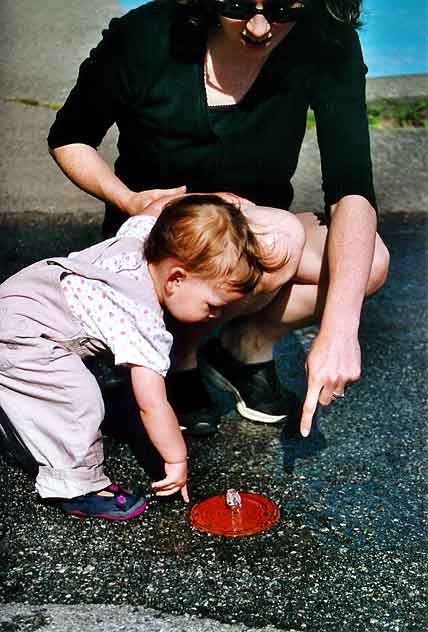 Further along the route you get to Third Beach, the one we thought was the prettiest and most remote of the Stanley Park beaches. We had a ball running around in the water and hanging out at the beach. So much so that it was well over two hours before we decided to hop back on the bikes.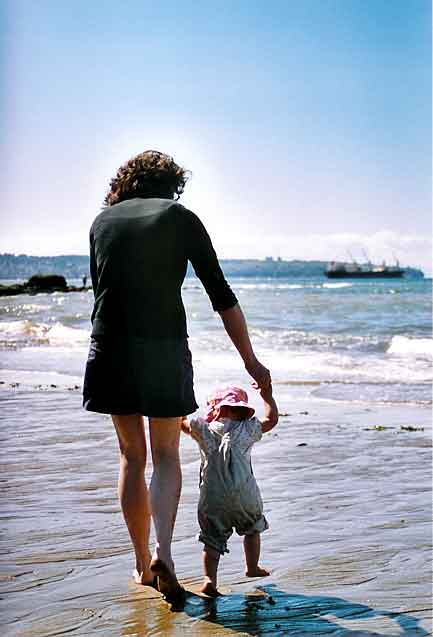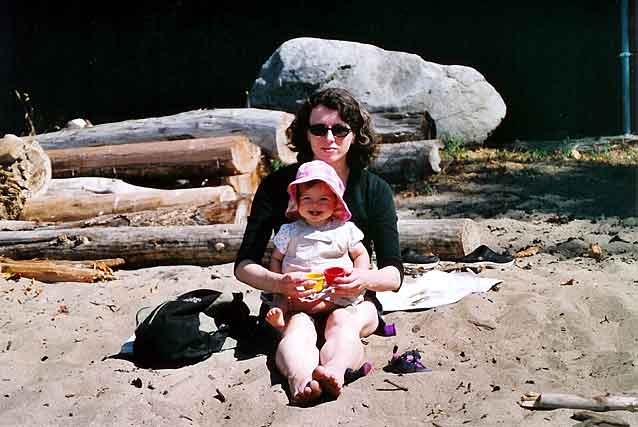 Honestly we were a bit suprised how much we enjoyed Vancouver's beaches. So, we decided to spend another half-day on the beach, this time at Jericho beach near Kitsilano. Later on, we drove the short way over to the fascination Museum of Anthropolgy at UBC. For me, the highlight of the museum was Bill Reid's massive sculpture, The Raven and the First Men.
We took another afternoon to visit good friends of ours Edgar and Mary and their son Matthew. Anna and Matthew got along really well and Matthew didn't get the least bit upset when Anna sat on his Barcalounger.