The Kids ... June 2005
Daddy was home on paternity leave until June 13th. We celebrated Daddy's birthday with a trip to the London Zoo and some cake. We also managed to fit in a trip to the Transport Museum.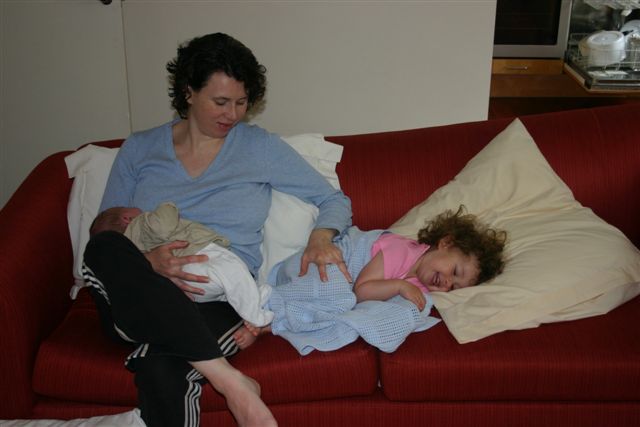 Mummy learning to juggle a two-year old and a newborn.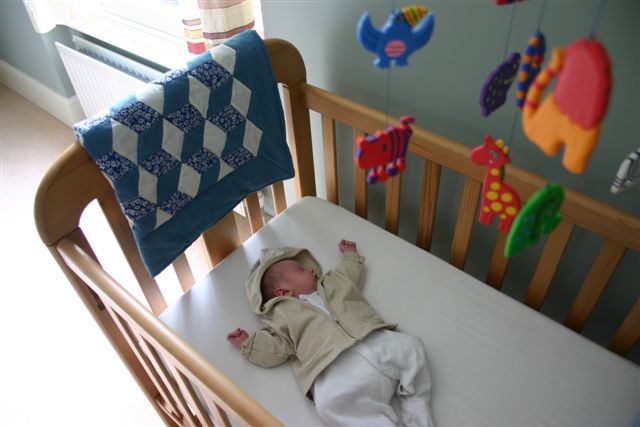 Nate sleeping in his cot with a beautiful sunbeam from the window.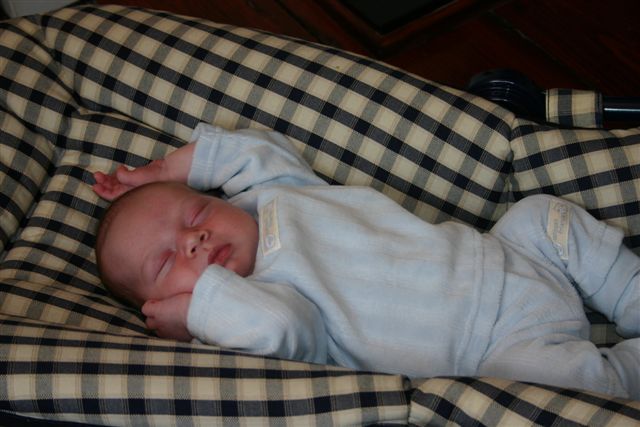 Nate in one of his favourite places: the rocker.

Andy and Louise came by for the afternoon and Nate cooperated by letting them pick him up without any complaint.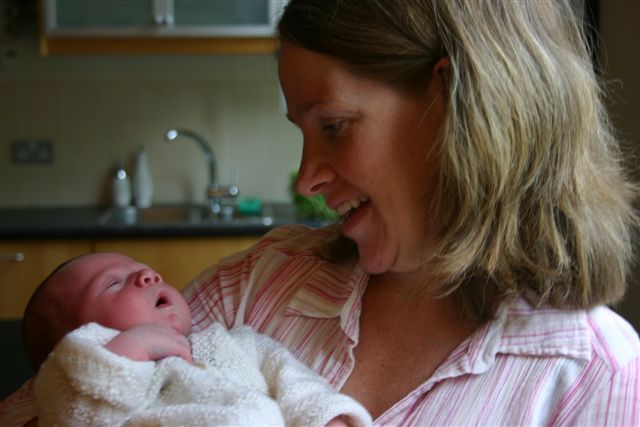 Louise, due soon with her second child is remembering just how small and light they are.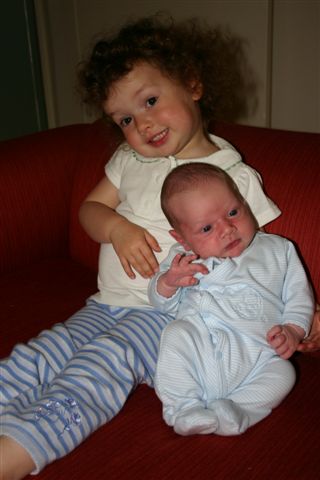 See, Anna's not totally against her baby brother being around.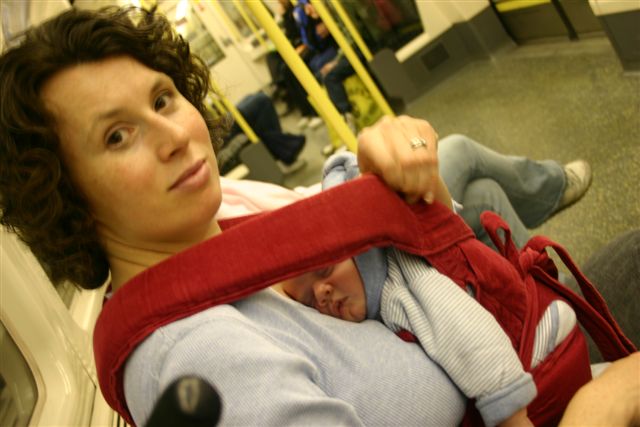 Nate's first trip on the tube.

Anna running around the train display at the Transport Museum.

Anna playing one of her favourite games: "Where're we going now?"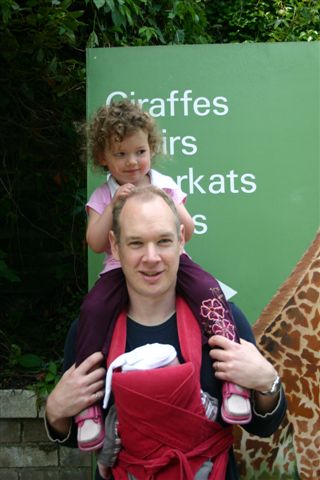 At the London Zoo for Daddy's birthday.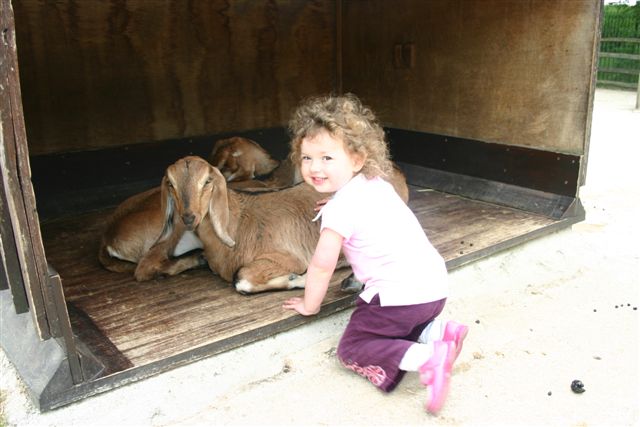 Anna in the Children's Zoo section of the London Zoo.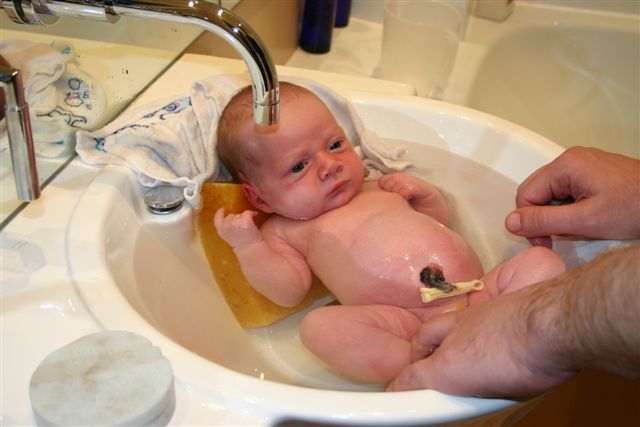 Until a more suitable baby bath is purchased, I'm chucking Nate into the bathroom sink.