Advice for Travelers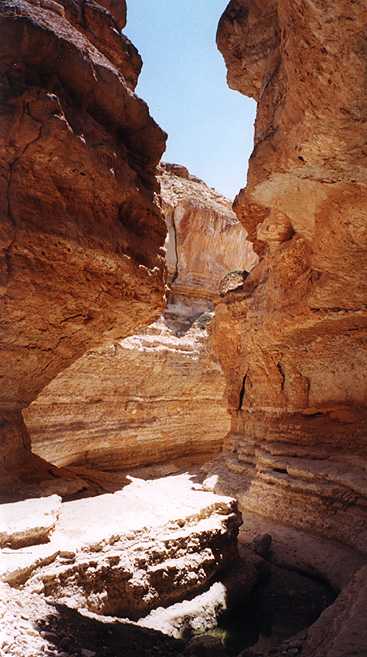 Some things made my holiday go very smoothly. Getting around the country is simple, fast and efficient. I speak French (being a Canadian), which helped to speed things up as well. I never had a problem with accommodation, only one hotel was full and that was in Tunis. Normally, most hotels were far closer to being empty than being full! Finding cheap eats for lunches, as well as a few dinners, was simple. There are so many food options and they are all so reasonably priced and tasty too.
For the last week of the three, Sarah came and joined me and I decided to hire a car for that week. That also helped to let us see even more in that last week. I traveled with the Lonely Planet (LP) guide to Tunisia, but from advice I received from someone who owned both, I probably would have been better off with the Rough Guide. In any case, the guide provided invaluable advice, and of course the prices somehow quadrupled in some cases! However, there were a lot of things missing from the book and other advice that was old and misleading.
Louages are cheap and comfortable (if you're not in the back bench). For those who are wondering, a louage is a shared taxi that goes between cities. All the louages congregate in a lot somewhere in town and as soon as five people want to go to another city, the louage leaves. You can't go from any city in Tunisia to any other city, but you can get just about anywhere in two or three hops. The only places I probably wouldn't take louages are out of the bigger cities like Tunis and maybe Sfax. There the louage places are huge, complicated, and competition for seats is fierce. Something I wouldn't want to deal with a backpack and no Arabic to speak of. I did take louages into those cities, which was fine, but getting out I took trains. It is perfectly OK to take a backpack on louage, in fact quite a few people who take louages have luggage (or animals, vegetables and other stuff).
Other advice not in the guide is that the trains are not frequent at all. I would check outgoing timetables as soon as you arrive in a town. Also, the timetables are usually in Arabic, and when I try to get verbal confirmation of train times, I usually get a different schedule for every different person I ask, and I am not kidding.
Previous Image: Kairouan
Tunisia Main Page