Destination ... France 2002, Languedoc-Roussillon
In October Anna's bubby and zaidy came over from Canada to meet her for the first time. She was 2 months old at the time. They were able to stay with us for three weeks and we took the opportunity to have a family holiday in the south of France. We rented a beautiful holiday home near the town of Murviel-Les-Beziers and spent most days lazing around and taking road trips to some of the nearby sights.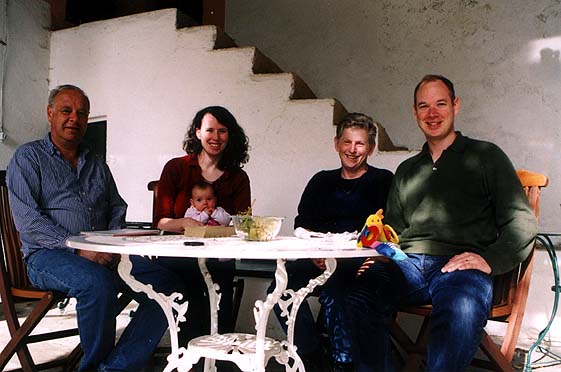 The gang lounging on the veranda of the house, one of the most incredible patios I've ever seen.

Anna managed to get into the sea, for the first time, and dipped her toes in the Med. Although the weather was pretty overcast that day, generally the weather during the trip was excellent, as one would hope for in the south of France.