Anna Rachel ... First Week, Babyone Berglas Has Arrived
Sarah and I are delighted to announce the arrival of Anna Rachel Berglas. Born at 21:05 on Monday July 15th at the Royal Free Hospital, London.
Sarah was a real trouper. She luckily found it quite "easy" (her words, not mine), without any epidural or drugs. That's the mystery of the female body for you. The labour was so smooth the midwives even invited Sarah back the next day to labour again! They also said it was so fast that for her second baby she better get into the labour ward at the first sign of twinges!
There we were in the delivery room, Sarah was only 45 minutes past being 4 cm dilated and her waters breaking, when all of a sudden she said "I have to push!". An eerie silence fell over the room as everybody looked at each other incredulously. Seconds later it was a mad rush since nothing was yet prepared for the baby to actually arrive. In fact is was quite entertaining from my point of view (but don't tell Sarah).
Of course every upside has a downside. The night she spent in the hospital two other women in her room could have sworn Sarah had twins but when the curtains were pulled back in the morning, lo and behold it was just little Anna. We're in for a nasty couple of decades I think!
All is well, we're now at home, and both Sarah and Anna are in good health and recovered. By the way, the subject line is a reference to the baby's first medical assessment, her name on the record is "Babyone Berglas", sounds quite nice if you ask me.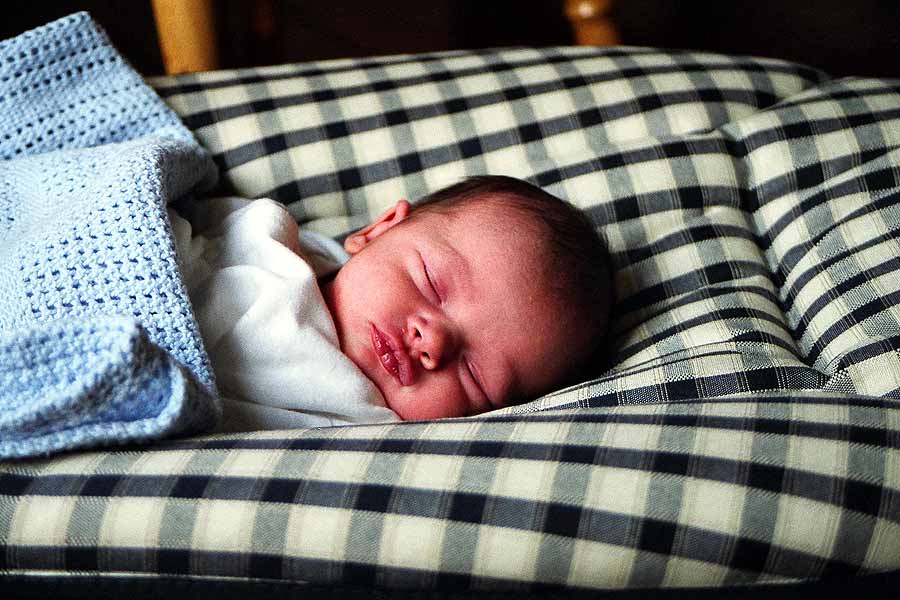 Boo ha ha ha! Nope, didn't work. No matter how loud you are she just doesn't wake up once in sleep mode.

I'm ready now, mommy get over here, NOW!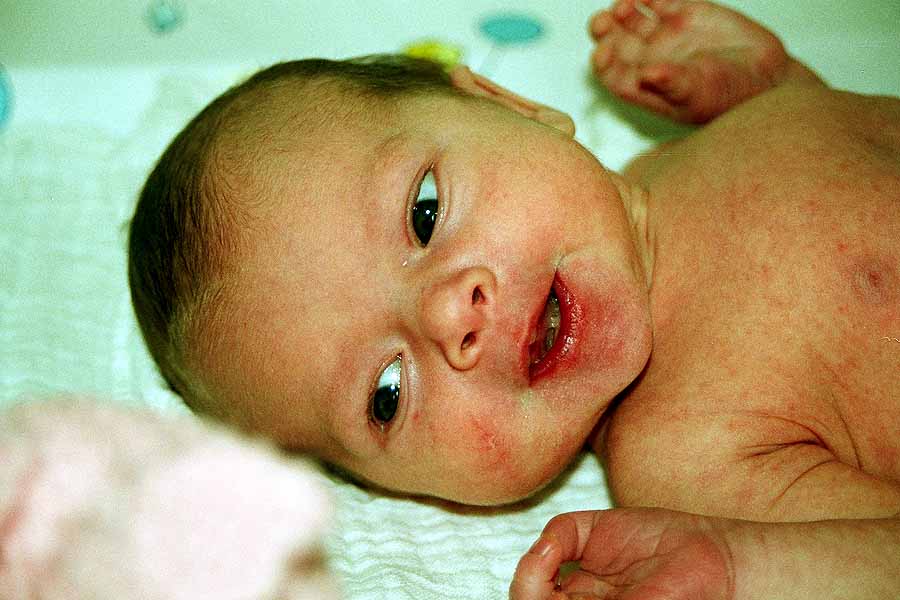 Ahhh, the face of joy. FYI: newborns do not know how to smile in fact. I just managed to catch her at just the right time.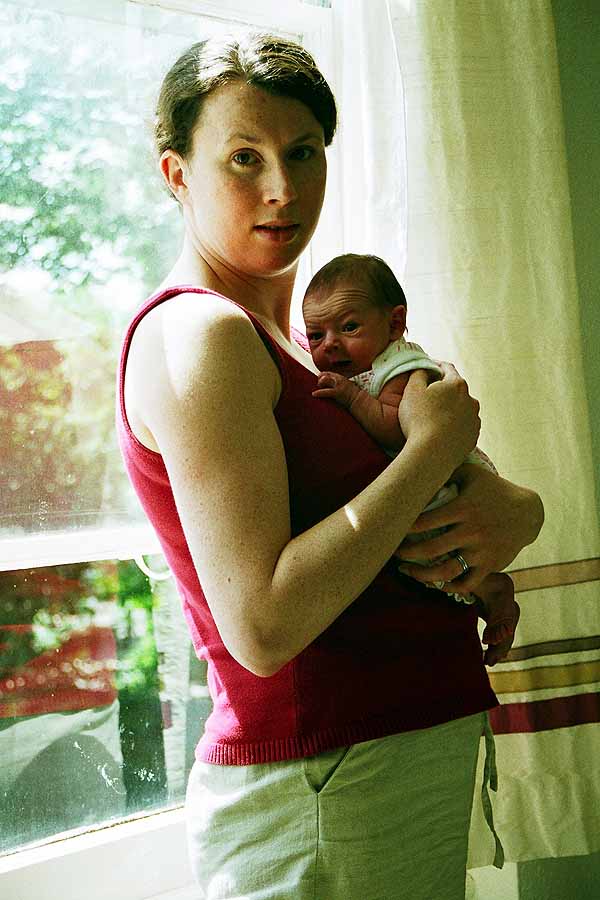 Have you ever seen two more excited people?

In the UK these are called Moses baskets and everyone uses them, they are adorable.