Anna Rachel ... June 2004
Before our trip to Australia we spent the summer working on the flat and enjoying life with Anna.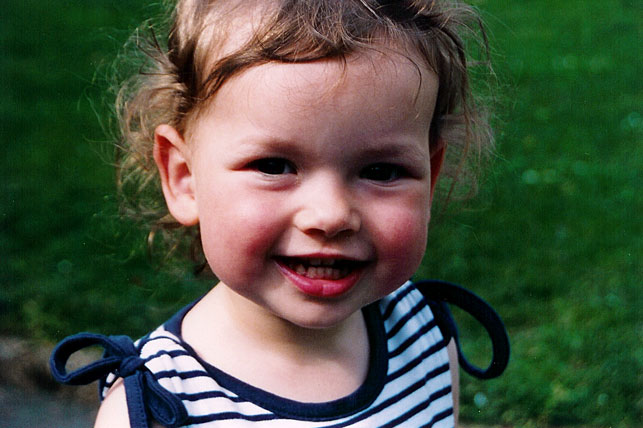 At the park.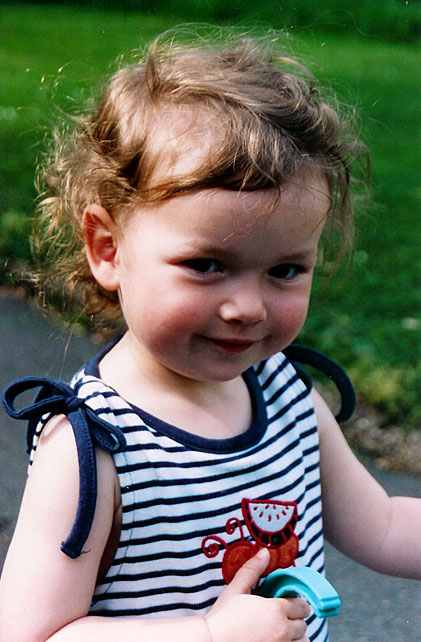 Walking with pushie.

Euro Cup 2004 supporter, but not quite a hooligan just yet.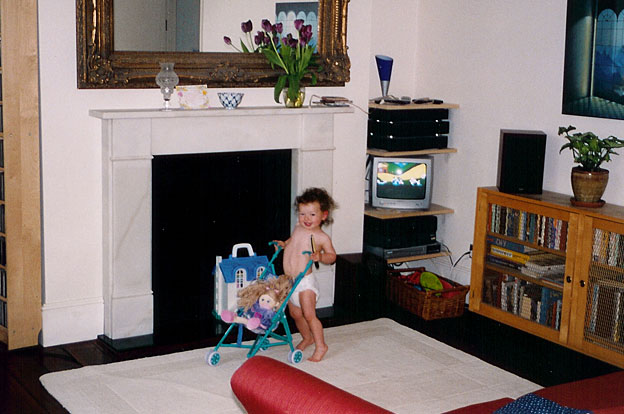 Show off!

Plasterboarding the master bedroom.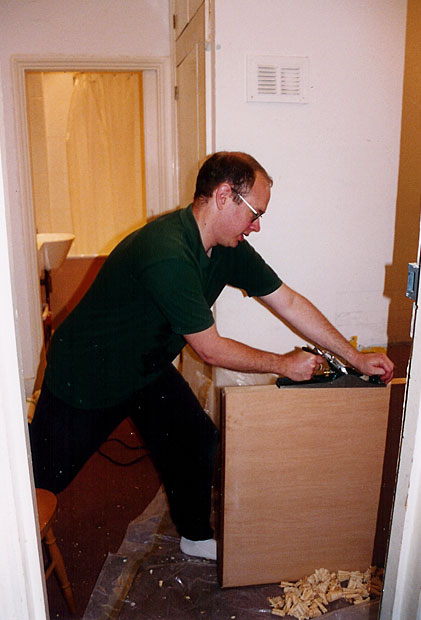 New front door.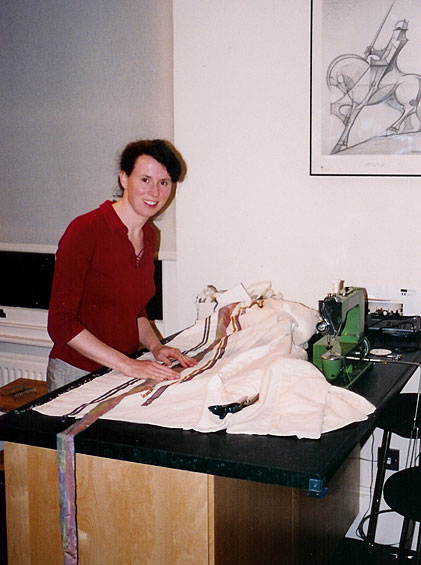 Making Roman blinds for Anna's room.